THE BOOK
It was sometime in 2003 that Record Collector (U.K. magazine) had this piece of information in their publication. Almost two years ago! It feels like yesterday and yet, here we are:

Believe me, I am very proud of what we achieved here. I can safely say, this is what I wanted to see in print. This is a fitting tribute to four blokes setting out at the beginning of the 70's to play their kind of music. Here's what other people had to say about the book.
Some information about the book itself:
Hardcover with Dustcover
21.5 on 22.5 cms
Approximately 2.3 kos.
About 640 pages
High quality printing on excellent smooth, white paper
Hundreds of pictures (colour as well as black and white)
Three essays on Dr. Feelgood, Wilko Johnson and collecting their releases.
Worldwide discographical information
45rpm (7") tribute single to Dr. Feelgood/Lee Brilleaux by Doctor's Order
ISBN 3-033-00460-1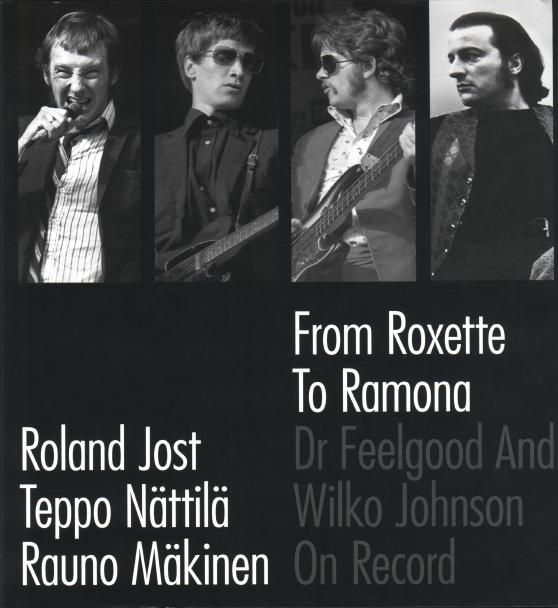 And here is the single (7" 45rpm) that comes with the book: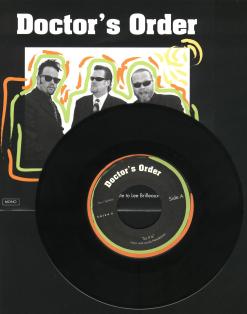 The book can be ordered as from now on from this site or through selected outlets. Payment is possible cash in a registered letter to my address, postal IMO (no other) to my address or by banktransfer. If you wish to make a banktransfer, please let me know and I'll send you the details you need.
Price per copy is EUR 70.00 (including p&p worldwide)
========
Roland Jost
Hauptstrasse 44
4153 Reinach BL
Switzerland
Contact: dr_feelgood (at) bluewin.ch