Recommended Listening
Mad Men Blues "Hong Kong Money"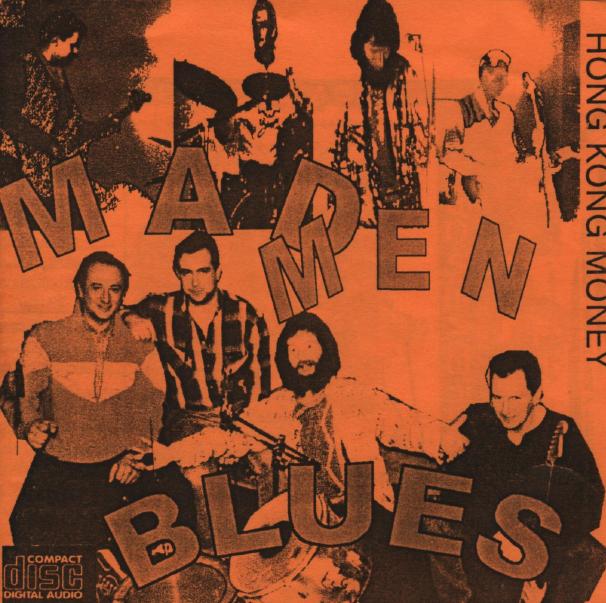 Roberto says, that this was originally a demo tape (don't be afraid, the sound is excellent, no second rate recordings here) and it was apparently bootlegged in Croatia. Roberto: "We wanted to sound like a pub/rock band. Many groups say they are pub/rock, but, to me, they are rock/blues bands (although excellent ones)".
Roberto (aka Pit Ryan) also sent me some articles on the band (my italian speaking friends will have to do some overtime on this), but some stuff is in english as well. As one reviewer says: "The band are very tight ... the eccentric vocals have a touch of early Graham Parker". This reviewer goes on about Captain Beefheart, Lee Brilleaux and even Ian Dury. Well, each to his own.
And what do I think about it? I certainly agree with the eccentric vocals (f...... brilliant) and the band being very tight. It does indeed sound like an excellent pubrock band. These guys know their stuff. And listen to the singer on "Can You Please Crawl Out Of Your Window", Bob Dylan is rotating on high speed in his grave, I think. But I'll guarantee you, if you dig the first of their songs, all the others will be quickly added to your favourite selections too.
Please don't ask me for trades (while I'm not against trading, there's one simple rule: "No trades for stuff you can get legally at their original sources"). You can get a CD-R by sending GBP 5.00 (includes postage) to:
Roberto Pettarini
Via Gramsei, 3
3304 Corno di Rosazzo (Udine)
Italy
E-Mail: causero@inwind.it